The RE Battery can store up to 10,000 EU. Placing it in a BatBox, Generator, Charging Bench, or any other machine that stores electricity will charge it. You can charge the RE Battery and take it with you to charge any items that can be charged by right-clicking while holding it; such as the Electric Treetap.
The RE Battery is stackable (max 16), but only when completely empty.
Generator (Different Recipe)
Video Tutorial
Edit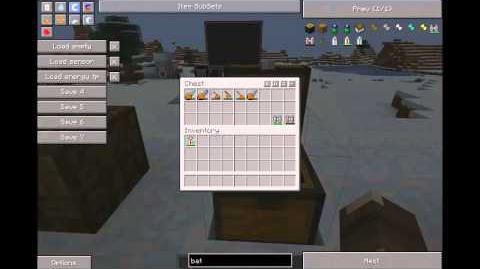 Ad blocker interference detected!
Wikia is a free-to-use site that makes money from advertising. We have a modified experience for viewers using ad blockers

Wikia is not accessible if you've made further modifications. Remove the custom ad blocker rule(s) and the page will load as expected.