==
==
General InformationEdit
Industrial Craft 2 is a technical mod for Minecraft. It was created by Albalka, originally as Industrial Craft, but eventually received a complete overhaul, and received a new addition to the name, the number 2, to imply that it is a whole new generation of Industrial Craft. The name of this mod is commonly shortened to IC2, and it will be referred to as IC2 throughout this article.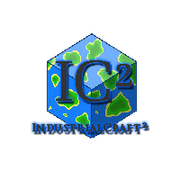 Energy SourcesEdit
ProcessorsEdit
EU Storage UnitsEdit
ReferencesEdit
Ad blocker interference detected!
Wikia is a free-to-use site that makes money from advertising. We have a modified experience for viewers using ad blockers

Wikia is not accessible if you've made further modifications. Remove the custom ad blocker rule(s) and the page will load as expected.